It won't take long for your next house to feel like your home
Whether you are looking to invest in an income property, a summer home or to enjoy full time residency, Prince Edward County is the perfect option for all ages, in every season.
Prince Edward County aka. "The County", is a relaxed yet vibrant island community, situated on the north shores of Lake Ontario.  Conveniently located between Toronto, Ottawa and Montreal, the 401 corridor offers easy access for visitors and commuters.
Home to Sandbanks Provincial Park and the intriguing Lake on the Mountain, the landscape offers more than 500 km of freshwater shoreline.  The County has some of the most beautiful beaches in Ontario.  Operating along its rugged rural landscape are dozens family run farms and more than 40 wineries, micro breweries and cideries. Each village offers a plethora of cafes and restaurants to choose from.  Many of which feature world renowned cuisine and offer regional menus that embrace the farm to table philosophy.
Rich in heritage, gastronomy, viticulture and the arts, the County hosts a multitude of festivals and events throughout the year in celebration of it's thriving communities. It is no surprise that Maclean's quoted Prince Edward County as one of the top "10 Places You've Got To See" in 2014.  Time Magazine's Travel & Leisure named Prince Edward County number 10 on their Global Hot Spot off the "50 Best Places to Travel in 2015" and Paris Vogue's Lifestyle Travel named Drake Devonshire on their list of the "Twelve Top New Hotels for 2015".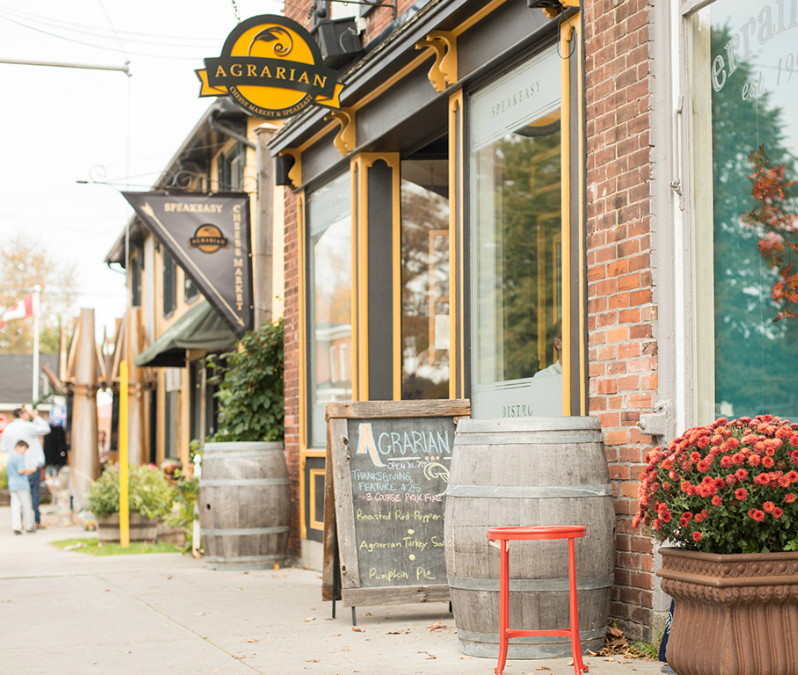 But trust me, there is more to do then just eat, sleep and drink! The region is a magnet for recreational enthusiasts. The County has not one but two golf courses, and offers easy access to waterways with a number of public boat launches. In addition, Prince Edward County is popular among cyclists. The short distances between the villages and attractions allows for a leisurely pace, each route planned with diverse landscapes of orchards, vineyards and farmer's fields.
What makes the County so appealing for newcomers is its strong sense of community, proximity and affordability. Now truly is the time to build a new life. Check out our links page for more information on everything Prince Edward County has to offer.