New thinking, new marketing and a new level of service pretty much sums it up.
Our Team
Our team at The County Real Estate Co. is comprised of three industry professionals: Stephanie Sokolowski is the owner of the company, and Sales Representative, Gary Morden, who boasts over three decades of experience in the real estate industry is our Broker of Record, CST and Kelly Taylor is our Office Manager and lead Photographer.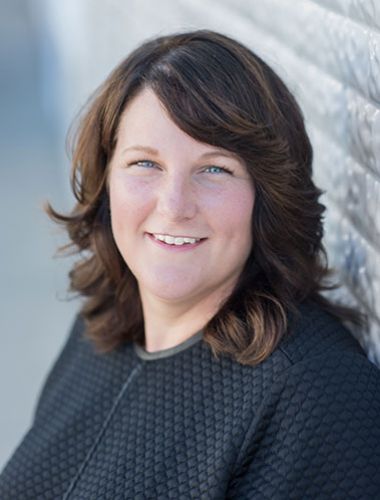 Stephanie Sokolowski,
President & Sales Representative
As the founder of The County Real Estate Co., Stephanie can almost be classified aa a local county girl…almost. Born in Northern Ontario, Stephanie grew up in various towns and cities across the province. She spent time as a child and again as a teen in Prince Edward County. After having lived in various regions of Canada and abroad, no matter where she went, the county was always calling her back. Having lived and worked in a ton of different places Stephanie developed a real comfort in working with new people, in new environments and is experienced in the art of adaptation. Part of her strength is in her customer service abilities. Stephanie is quick to identify ones personal style, and is then able to meet their every want and need. Stephanie is creative, perceptive, honest and both tech and business savvy. Past business relationships and major negotiations in the retail, garment, and wedding industry have helped prepare her for even the most challenging real estate transactions. Stephanie is always looking for a way to make improvements, increase efficiency and even make things a bit more stylish along the way – and her approach to real estate is no different. After working on numerous personal real estate deals in the more recent past, she realized there was some room for improvement. So that is where the inspiration for The County Real Estate Co. began. The focus of this new company is to better serve you and Stephanie, well she's a real go getter, you'll see.
stephanie@thecountyrealestateco.com
613-503-2060
---
Gary Morden,
Broker of Record CST.
Gary is true county professional. Growing up in Wellington and working in his younger days as a land surveyor, Gary started his real estate career over 35 years ago as an agent, then as a broker/co-owner of a large real estate franchise. He is the experienced anchor of this operation. His 35+ years in real estate sales, appraisals and land development really assures his clients that he knows what's what and who's who in the industry, and most importantly, in this area. He is straight and to the point and he knows his stuff. And the best part about Gary is that he is eagerly helping The County Real Estate Co. transform the old way of real estate into the new generation of real estate. We are lucky to have this project enthusiast and get-it-done kind of guy on board. And you will be lucky to have him in your corner.
gary@thecountyrealestateco.com
613-503-2060
---
Kelly Taylor,
Office Manager
Though not born in Prince Edward County Kelly completed high school here, then travelled extensively through Australia, New Zealand, Ireland and the UK before returning to the region to study Photojournalism at near by Loyalist College. Kelly spent the early part of her career working in Toronto as a contributing photographer to the Globe & Mail. Photographing features for both the Real Estate and Report on Business sections led to the development of a refined photographic style in the genres of both portraiture and architecture. Since Kelly's return to Prince Edward County she has continued to cultivate professional skills in the photographic arts. Kelly has worked on numerous projects in collaboration with the County of Prince Edward Archives, where she organized, digitized and uploaded a centuries worth of film negatives depicting the social history of Prince Edward County. Kelly has also taught Photography at Loyalist College, where she has facilitated courses relating to photography and society and small business management. Kelly has owned and operated her own photography business for over twelve years, servicing a wide range of clients in both the Toronto and Prince Edward County regions. Kelly is the jack of all trades and master of one here at the County Real Estate Co. When listing with us you will see first hand how her images will help to not only show your house but to sell it.
info@thecountyrealestateco.com
613-503-2060